In Hell's Kitchen, tucked away on 9th Street is the best burrito I've had since my trip to Cabo a few years ago.
The Burrito Box
is the best Mexican food in the area with their great menu selection and authentic Mexican drinks. The place is small so no real room for a toddler to run around in but great for people watching while enjoying the freshest salsa and chips and the guys that work there are really friendly and fast.
So far my favorite order is a tie between the Chicken Ranchero Quesadilla and the Grilled Steak Burrito but I've also been told that the BBQ Chicken Burrito is really good too. Every day there is are two Pick of Days with a vegetarian option, neither over $6, with free and fast delivery how can one say no to authentic Mexican food!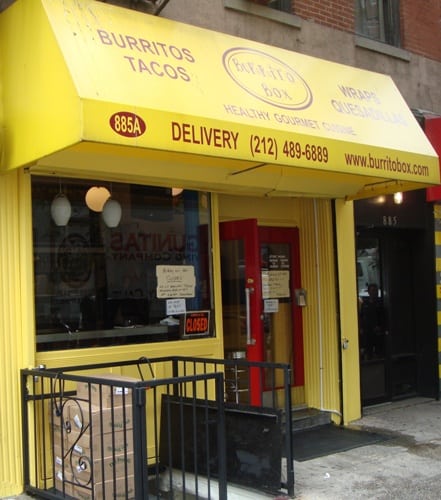 Burrito Box
885 9th Avenue
New York, NY 10019
So on your next visit to Carnegie Hall or FAO Schwartz stop in for a great burrito, taco, or whatever new special they come up with.